Zurich picture moments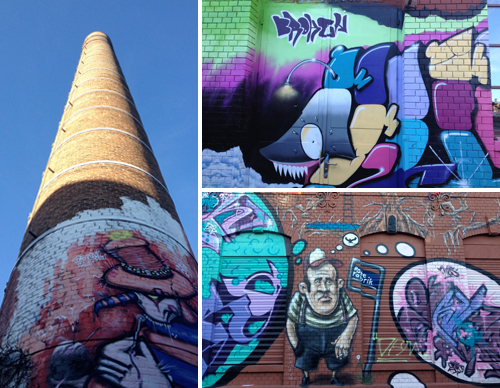 If you look closely, you'll find a hint where this picture was taken! In case you didn't see it – the graffiti is outside the Rote Fabrik. The walls of the cultural centre are regularly re-painted by different artists so you'll always find something new.
BTW: It's a nice walk along the shore of lake Zurich to the Rote Fabrik and its kitchen has some great treats to offer.
For more info about graffiti and street art in Zurich, check the well documented Street Art Archive.