Zurich picture moments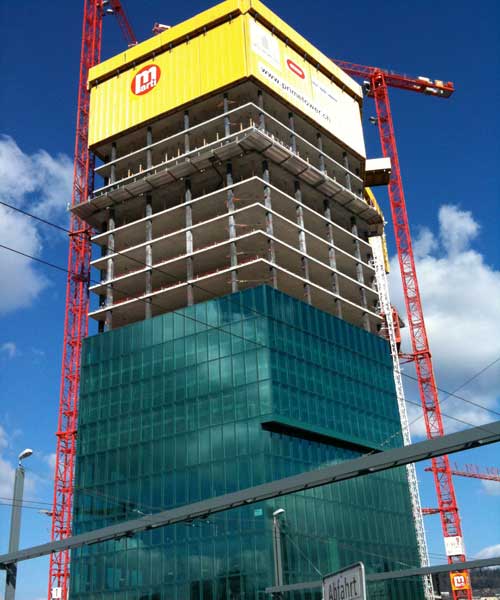 Do you remember, when the Prime Tower, Switzerlands highest building, still looked like this? This picture was taken almost five years ago!
If you're up for a view over town, the bar on the top of the Prime Tower is definitely the place to go to, even though the bar and its restaurant are a bit pricey. At the bottom of the tower, there's the absolute stylish bar Rivington & Sons – definitely the place for strong drinks and good music!