Zurich on a Budget: The overview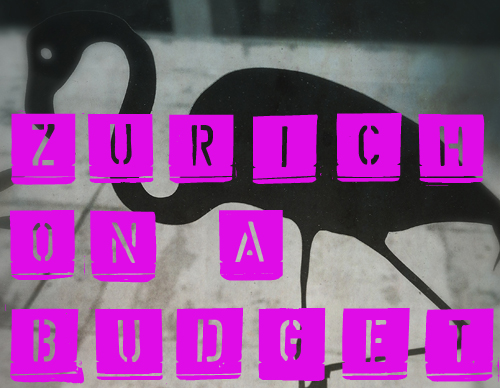 In the last weeks myfriendfromzurich blogged about saving money in Zurich and enjoying the city for free - here's an overview on all our posts.
Part I Transportation: 8.40 Swiss Francs for unlimited public transport and surprising sightseeing done by foot.
Part II Lodging: Stay in the heart of busy Kreis 4 or pay a bit more for a lovely boutique hotel.
Part III Food: Shop a local grocery stores and do a picknick or follow our tips for a good dinner that doesn't cost more than 20 bucks.
Part IV Activities: Parties, concerts, city tours and even bikes for free.