Zurich on a Budget I: Transportation
Zurich, as whole Switzerland too, isn't a place for a small budget. But myfriendfromzurich knows some ways to save money and to even enjoy your stay in the city for free. Read our tips for Zurich on a Budget – part I starts right here: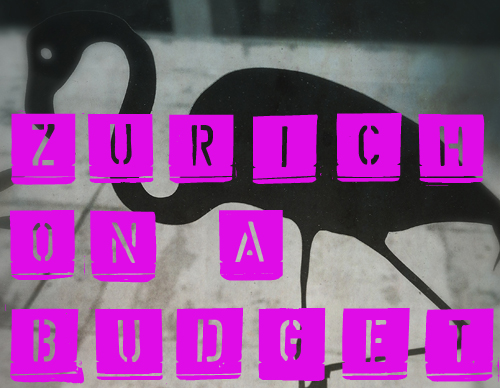 Zurich is not a large city, sights in the city centre all are in walking distance. Do your sightseeing by foot – you save on public transport and might walk into something unexpected.
Best bargain is to get a day pass for the city centre. For 8.40 Swiss Francs you'll get to to use busses, trams, trains and even the ship. Buy your tickets at the vending machines at every bus and tram stop or at the ZVV office inside Zurich main station. With the Half-Fare travelcard you pay half of the prize.
Traveling to the city from Zurich airport, the train is the fastest and cheapest way into the city. A cab will cost you at least 50 francs.
If you wish to explore the canton of Zurich by train, you're best off with a so called "9 o'clock pass". It costs 25 francs per day and you can use all trains within canton Zurich. Get it at SBB railway vending machines or the ticket office at any train station.