Yeahhh: Les Gourmandises de Miyuko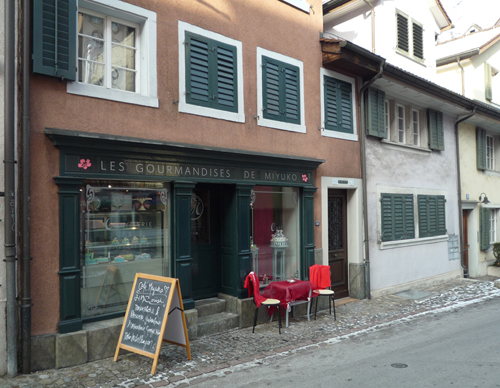 There is a good reason to leave downtown Zurich and walk up to a calm side street near Stampfenbachplatz: It's Les Gourmandises de Miyuko. The lovely little café is situated in an old house and once inside, you'll feel like in a Japanese fairy tale.
From the menu to the furnishings and the large display of cakes and pastries – there are so many lovely details, you don't know where to start exploring. Be sure to brunch there – the breakfast is lovely displayed and just scrumptious.
Plus: Miyuko has a rich choice of vegan and glutenfree goods and also offers baking-classes.