Travel Interview with Audrey of That Backpacker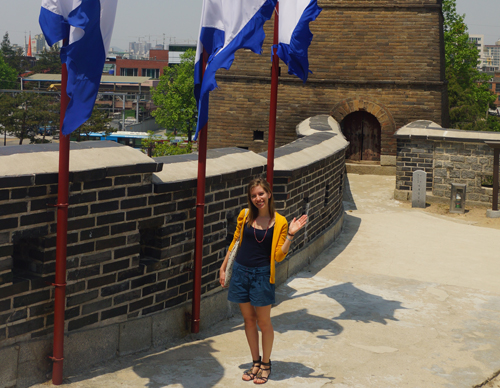 (© That Backpacker / Audrey in Korea) 
Luxury resort or adventure camp?
If money were no obstacle, I'd say luxury resort! Who wouldn't want to enjoy the luxury of 5 star hotels? For now it's hostels and guesthouses for me, but these do have their charm.
White beaches or white mountains?
White beaches! There is nothing more relaxing, in my opinion, than enjoying crystalline waters from a sandy white shore. Put me near water and I become a beach-bum.
Backpack or suitcase?
Backpack. I once tried rolling a suitcase down cobbled streets and the wheels were literally shaved off; that meant I could no longer roll my suitcase by the end of the trip!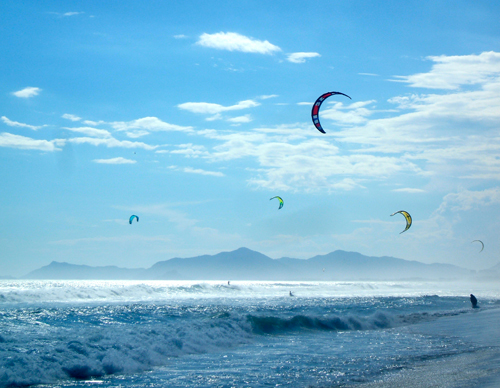 (© That Backpacker) 
Flip-Flops, hiking boots or pumps?
Flip-flops! I've walked through cities and hiked through jungles wearing these! Perhaps not the safest bet for the latter, but they are definitely comfortable.
Fondest travel memory?
Dancing samba in Rio de Janeiro's favelas with new Brazilian friends. The music was loud, alive, and flowed from the soul. It was one of the highlights of my time in the city.
These items are always in my luggage:
Fresh underwear, deodorant and toothbrush! After not having my luggage arrive on more than one occasion, I have learned to carry a few essentials in my carry on luggage.

Audrey is the girl behind That Backpacker. She was born in Canada, raised in Argentina, and now finds herself teaching English to a mischievous bunch in Korea. When she's not on the hunt for authentic Indian curries, she can be found exploring her current home base, and plotting her upcoming travels around the globe.