Travel Interview with Anette from Lebenslustiger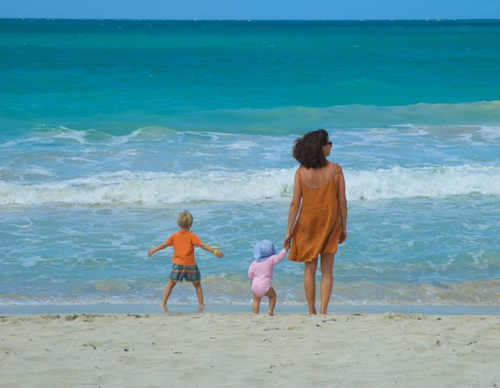 (© Lebenslustiger)
Luxury resort or adventure camp?
Right in the middle of it. I love a nice, clean room and shower but it does not need to be fancy since I only need it for sleeping.
White beaches or white mountains?
Definitely both! I am a total beach person and usually one of the last people who leave the beach at dinner time. I never tire to watch the ocean and bathe in the sun. I also love downhill skiing with the whole family during christmas break. And its the same pattern here: We ski from late morning until it gets dark at 4.30 in the afternoon. That's all we do during ski vacation: ski, eat, sleep…and again.
Backpack or suitcase?
Doesn't matter – I'm always trying to pack as light as possible.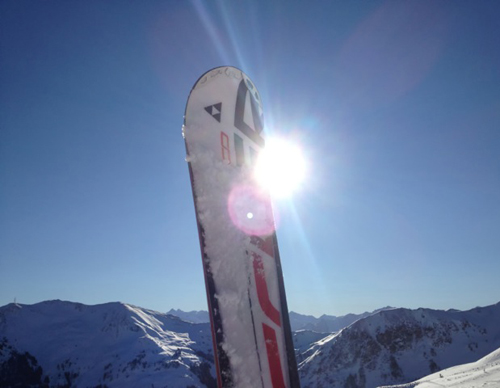 (© Lebenslustiger)
Flip-Flops, hiking boots or pumps?
I don't own a single pair of pumps and believe it or not: I NEVER have! Of course flip-flops are a must and I love hiking. Unfortunately no one else of my family does…
Fondest travel memory? 
Hawaiian Islands because I never feel more connected to the earthen powers and to myself than on these islands. Plus we often spent our vacations there while our children were little and that's always such a sweet and fond memory…
These items are always in my luggage:
Seriously – I vow to all these organized travelers who come up with lists of useful and handy items to keep on hands for all possible disasters which might happen during a trip. Or the beauties who never travel without their favorite lipsticks. I'm just not that kind of person – I pack last-minute and that's it. A scarf – I always have a big scarf with me!
On her blog lebenslustiger.com, Anette from Germany shares her ideas and inspirations. Besides being a traveller, mother and blogger, she also handcrafts wonderful jewelry, have a look at her etsy-shop.