Travel Inteview with Deepa from currystrumpet.com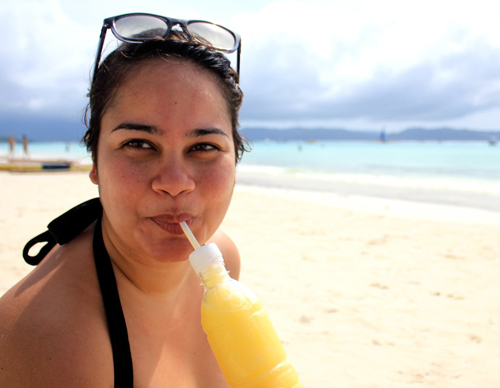 (© Currystrumpet/ Deepa in Boracay, Philippines)
Luxury resort oder adventure camp?
Luxury resort. I'm not the most active or athletic person, so I like to take it easy when I travel. I would love to go on an adventurous trip like a safari, but where I stay should have some options for laziness and inactivity.
White beaches or white mountains?
White beaches! I grew up in the Philippines, which has some of the most beautiful white sand beaches in the world, and I'm afraid that's spoiled me for life. Ironically, I hated the beach when I was a little girl, so now I'm making up for lost time.
Backpack or suitcase?
Suitcase. I pack a few outfits more than I really need so I have the luxury of changing my mind. Plus, I love to shop and bring home souvenirs, so extra space always comes in handy.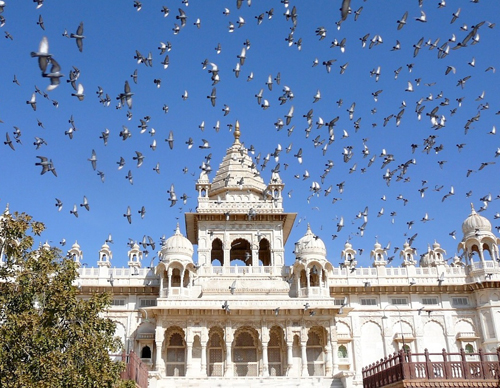 (© Currystrumpet / Jaswant crematorium in Jodhpur, India)
Flip-Flops, hiking boots or pumps?
Flip-flops, because I love the beach and because they are practically the national footwear of the Philippines. Do sandals count? I love wearing them because to me, open toes mean I'm someplace warm, carefree and fun. Now that I live in Amsterdam I don't wear them as much as I'd like to.
Fondest travel memory?
My honeymoon in Rajasthan, India, was magical. We took an overnight train from Delhi to Udaipur, drove to Rohet, Jaipur and Jodhpur, spent a night in the Thar desert between Jodhpur and Jaisalmer, and ended with a sunrise visit to the Taj Mahal in Agra. Our travel agent put together an itinerary where everything—the hotels, guides, shopping, even our car and driver—was perfect. India is simply stunning and her people are amazing.
These items are always in my luggage:
A handful of necklaces… because I can pack light if needed, but can never resist accessorizing. A brightly colored handbag… because I don't do backpacks, and a punch of color looks so much better in photos. Flip-flops… because I find the thought of stepping barefoot on strange bathroom floors gross.
Deepa Paul is a Manila girl working as a freelance writer in Amsterdam. Check out her blog: currystrumpet.com.