I am looking for healthy food stalls in Zurich!
Healthy food stalls are very trendy in Zurich these days. People like to treat themselves with good things. And often, there is not enough time to sit down and eat and furthermore, food stalls are a low cost alternative to the mostly expensive restaurants in Zurich.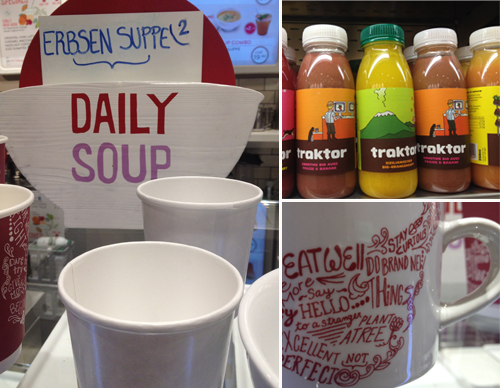 Our favourite places:
Troi Food Deli is so good! Try the daily freshly cooked warm meals, bagels, soups or salads and taste the passion and the regional organic ingredients. The shop close to Schmiede Wiedikon is very inviting with it's mediterranean touch. You rock, guys!
Eat green is the thing. At Schnägg you can have it all: eat fresh, cheap and delicious salads, sandwiches or warm meals. Their selling locations always change. Find their current food stalls on their website.
Freshii is an international food chain. Their vision "Eat.Energize." represents their big choice on healthy dishes very well. You'll find them at lovely Kreis 4.
Another place with "simply natural food" is Not Guilty at Stauffacher. The warm salads and soups are our favourites – try them!
Last but not least, there is Palestine Grill. We already told you about it. We like it a lot. If you like Palestinian food, this is the place for you. Prepare to stand in a line and wait – but we promise: it's worth it! And there are always some good looking hipsters around to look at while waiting.