I am looking for an urban oasis – where to go?
When looking for a piece of nature and peace in town, you should spend time in one of our top 3 urban oases:
Old botanical garden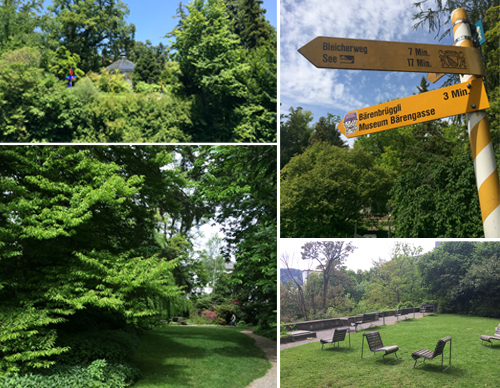 The old botanical garden is perfectly situated on a hill in the city of Zurich. It used to be a bulwark against enemies and was in use as a botanical garden until the 197o's. In 1976 the new botanical garden opened it's doors and is still in use today. The old garden remained a perfect green little hideaway. We like to read a book there and it's also a good place to bring a date.
Garden of Villa Tobler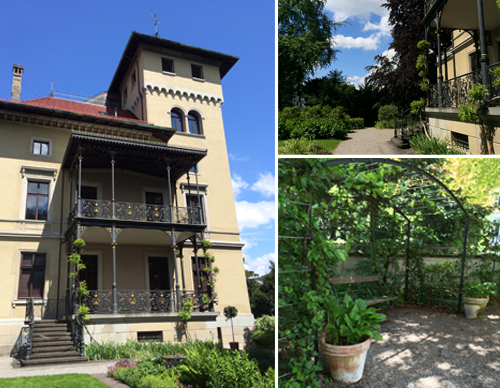 The Villa Tobler in the old town has a beautiful garden to enjoy a few calm moments from the busy city life. The entrance to the garden is not easy to find and the villa is in the calmer part of the old twon, so it usually is not very crowded.
Park at Museum Rietberg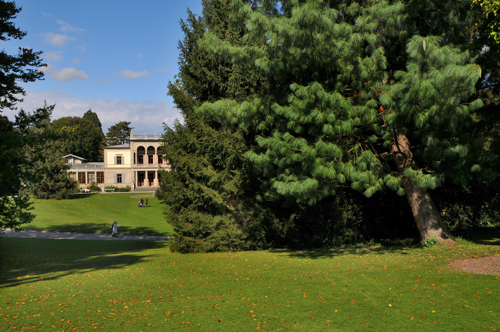 (Picture: © Museum Rietberg)
A great view over city and lake offers the park of the Museum Rietberg. You won't find the big crowds there, so it's much more relaxing than the nearby places by the lake. Most people "just" visit the museum – which is also well worth a visit.