Event Tips for a sunny weekend: Open air Wipkingen or Hinterhoffest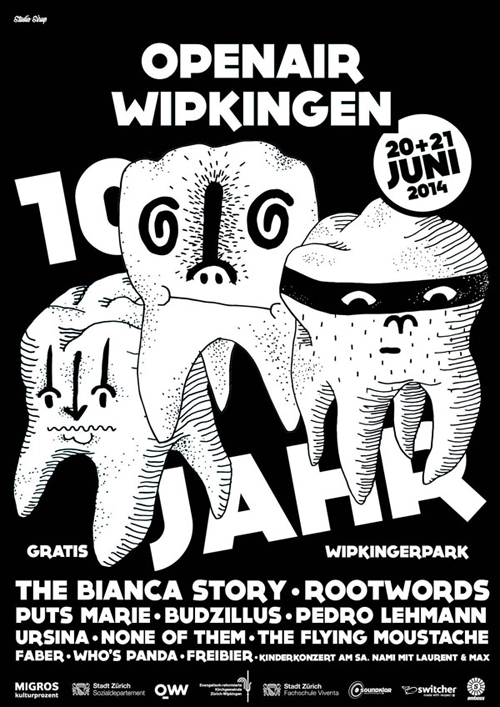 (Picture: open air Wikpingen)
Sunny, sunnier, sunniest! A great weekend is ahead of us! In order to shorten the waiting time, here our weekend tips:
The open air Wipkingen celebrates it's thenth birthday this year – all local hipsters and familys, night owls and music admirers have to be there on Saturday and Sunday. To listen to great local bands, dip their feet into the refreshing Limmat, drink a beer and enjoy the summer air. And the best is: free entry.
Another option is the Hinterhoffest at Kreis 5 on Saturday. The shops Lili Tulipan, konrad, Tarzan, Beige and Swallow-d invite you to shop their products or stroll through the flea market in the lovely backyard between Josef- and Konradstrasse.