Event Tip: Limited Edition @ Walcheturm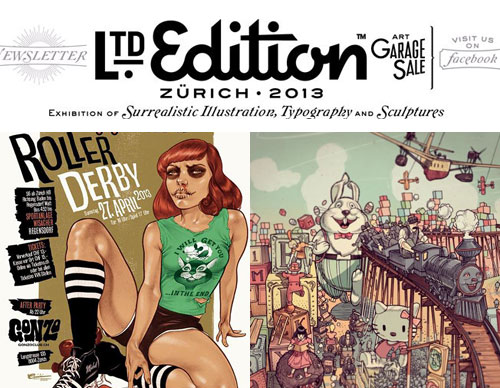 (pictures: FB, © Michel Casarramona (left), © Blackyard)
For the second time, illustrators, artists and fans of nobrow und lowbrow gather at Walcheturm: It's time for the Limited Edition again. Definitely the place to be for those who enjoy surrealistic excesses, graphic romances and a good-hearted sense of nostalgia.
More than 30 makers & doers will personally present their fresh & unique posters, lithographs, linoleum stencils, photographs & artefacts such as printed T-shirts, belts, books, toys or badges.
Don't miss the after parties at Kinski (Friday) and Gonzo (Saturday).