Event Tip: Fantoche // Viaduktnacht
This week, we would like to provide you with two event tips, as we really like both events very much: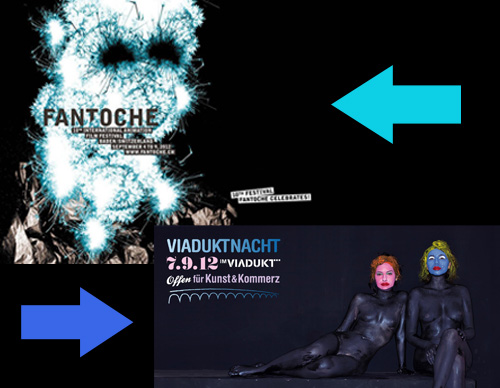 One of them is Fantoche, an important International Animation Film Festival, which takes place once a year in Baden.
During the next few days, it showcases the best and most interesting new examples of animated short film production worldwide. It is also the first port of call to get to know the latest works by Swiss animated film producers.
Travel the short way to Baden to enjoy animated movies from any of the categories. You won't regret it!
The other event highlight this week is the Viaduktnacht on Friday, the 7th of September. We already wrote about the Viaduktbögen.
After it was a big success last year, they invite you again this year to their 2nd anniversary with open shops until 11pm, readings, exhibitions, concerts, delicious food and refreshing drinks.