Yeahhh: Happy 721st birthday, Switzerland!
Swiss people like the 1st of August mainly because they're off work – time to relax and enjoy the sun.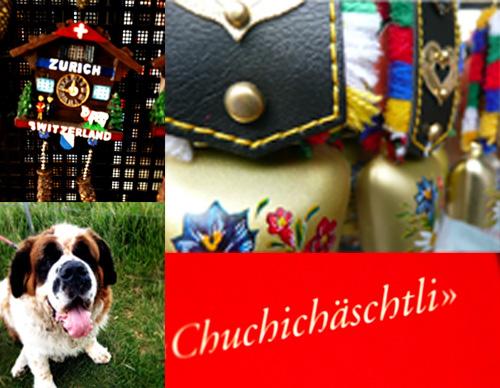 But hooray, it's Swiss National Day! There are lots of things to do. You could…
… stay in the city and enjoy the quiet summertime in one of Zurichs public baths or stroll around town.
… enjoy an extensive brunch on a leisurely cruise on lake Zurich in the morning or book a table on the evening ferry with beautiful views on bonfires and fireworks.
… take the train to Zurich Oberland and hike up Hörnli or Schnebelhorn. Bring your own Cervelat!
… try a real swiss breakfast at one of the farms around town. Find more (german) information here. Make sure to book ahead!
… attend the official National Day celebrations in Zurich. Download the program in english at the bottom of this page.
… skip all these things and stay in bed. There is an Openair party going on at Allmend tonight!
Oh and by the way: on the 1st of August we celebrate the Confederation of the 3 founding cantons Uri, Schwyz and Unterwalden in 1291: this was when the Eidgenossenschaft was born!