I LOVE cupcakes! Where do I find the best ones in town?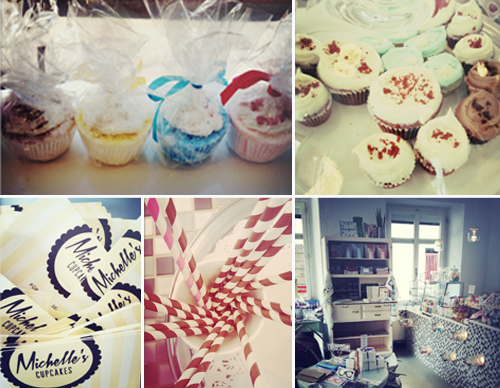 That's easy: Michelle's cupcakes are delicious – once you've tried one, you can't help but love them!
The founder of Michelle's cupcakes and the owner of the beautiful new store at Luisenstrasse is Michelle. She loves homemade baking goods and creates her cupcakes with a lot of passion. There is a wide range of different tastes and normally 1 or 2 weekly specials.
At the store, you can't only buy her little delights, but also exquisite accessories on the subject of baking, cakes, kitchen and bath. Leaving the shop, packed with sweet treasures, you will be sure about one thing: Life is a cupcake!