Hello there, music lovers!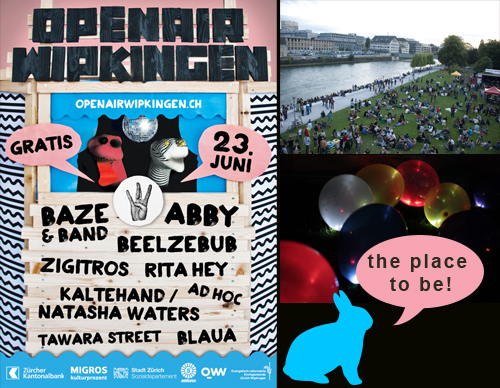 (photos: Openair Wipkingen)
A few weeks after Stolze Openair in Oberstrass, Wipkingen is THE place to be: Openair Wipkingen is taking place this Saturday!
At the lovely riverside of the Limmat, in the Wipkingerpark, meet dancers, night owls, families and hipsters to listen to great music from home and abroad, such as Zigitros, Tawara Street or Abby. The atmosphere is relaxed and you can drink, eat, listen, dance or even swim and all that for free. Have fun!