Yeahhh: We are listed as "Blog-Tipp der Woche" @ Couch Magazine
The German lifestyle magazine COUCH connects home, living and fashion and is one of our favourite readings. But it's not just the magazine itself which is worth spending some time with: their website waits with lots of tips and things to love. Now, guess what? They list us as "Blog-Tipp der Woche"!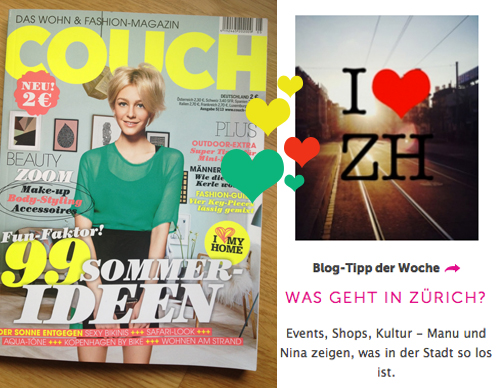 Thank you COUCH Magazine! We are looking forward to the questions of all COUCH readers travelling to Zurich. So if you want to know where to shop, to sleep, to party…  ask us!