Yeahhh: guest post for "That Backpacker"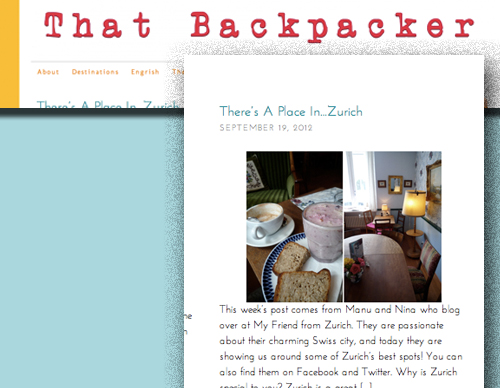 Audrey is the girl behind "That Backpacker". She was born in Canada, raised in Argentina, and now finds herself teaching English to a mischievous bunch in Korea. When she's not on the hunt for authentic Indian curries, she can be found exploring her current home base, and plotting her upcoming travels around the globe.
myfriendfromzurich wrote a guest post for her column "There's A Place In", in which we listed some must-sees and must-dos for visitors. Read it here.