Exploring Swiss Ski Fields: Davos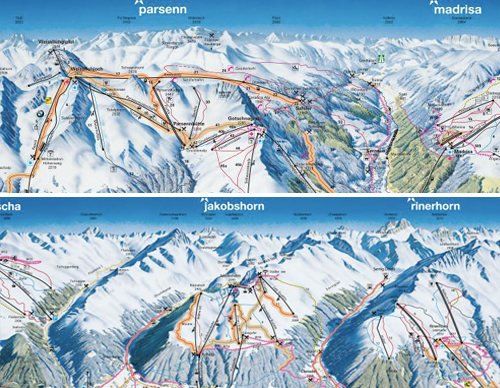 (Printscreen davos.ch)
What can I expect?
Davos is one of Switzerlands largest ski fields.  Skiers and boarders can choose their runs on five different mountains, overall 320 kilometers of slopes await you. Be prepared for crowded slopes on peak times.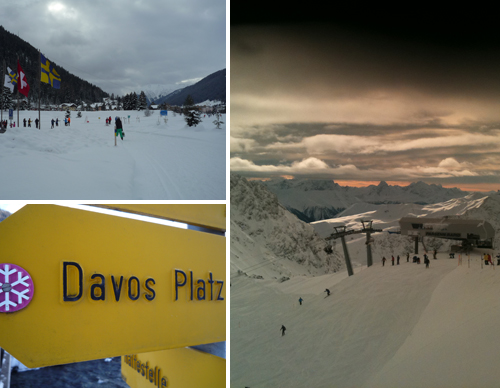 Don't leave without…
… soothing your sore muscles at "Eau-là-là" – the public pool has a wellness section and an outdoor whirlpool. For the non-sporty ones, a coffee break at lovely café Kaffeeklatsch is a must.
Apart the ski fields:
From above the mountains, Davos might look like a mountain village – it's definitely not. Davos is a city that has something for everybody – shops, bars and a cinema. Davos is famous for it's nightlife too. While the snowboard crowd parties at Bolgenschanze, you'll find a more mixed public at Pöstli club.
For more information, check here.